FUJI P-452 Printing Machine
1-6 Colour Metal Decorating Press with conventional and U.V. Ink Printing incorporating many advanced features, Operationally Best and Most Efficient.
Maximum Sheet size : 45" x 38"
Maximum Speed : 7500 SPH
Gears for Cylinder and Roller Drive are located outside of Main Frame thereby eliminating oil trickle/scatter on sheets and improved lubrication to increase gear life substantially.
Image starting-point on the sheet can be set with simple mechanism on plate cylinder gear.
One touch Plate Clamping System.
Print Pressure Adjustment with Handwheel.
Alcohol Dampening System
Optional CPC Control System.
Automatic Lubrication System.
Simple operation for Mechanism & Pressure settings.
FUJI P-452 Printing Machine 4 colour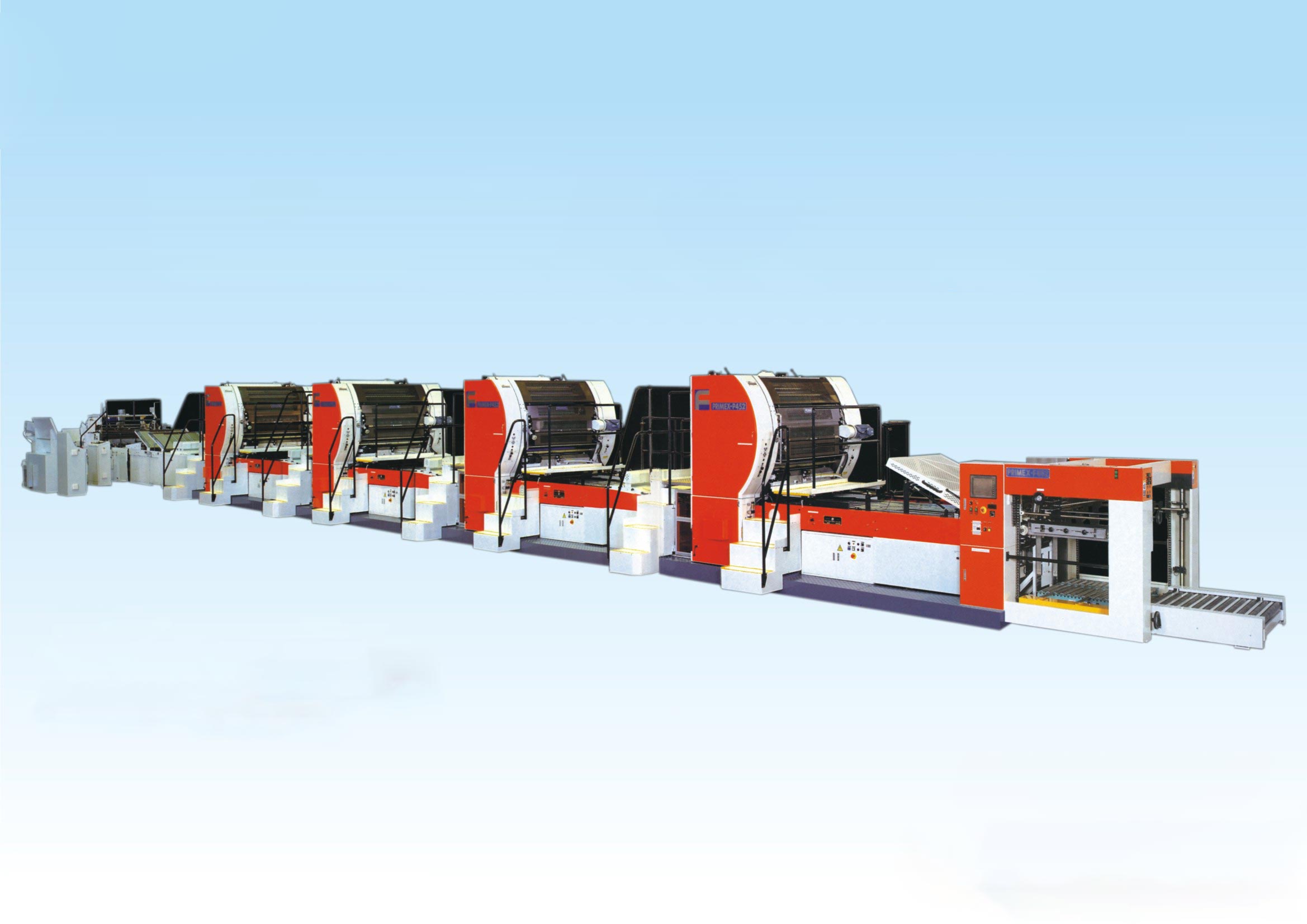 FUJI P-452 Printing Machine 2 colour